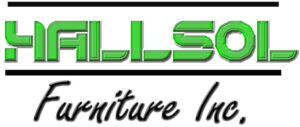 The Company Profile
Known for its elegance, craftsmanship, and durability; Hallsol Furniture Inc. provides a wide selection of Philippine Outdoor Furniture made from durable poly weave synthetic materials that are expertly handcrafted and woven that are designed to last.
Philippine Outdoor Furniture makers are considered leaders and Hallsol Furniture's is in the forefront in the evolution and emergence of furniture trends, and that is why the company enjoys high export volumes and an equally strong local demand for its furniture.
Hallsol Furniture Inc. offers a wide collection of Outdoor Furniture:
Furniture for Patio
Garden and Entertainment spaces
Oudoor Living Furniture
Rattan Furniture
Poly weave Furniture for residential
Commercial outfitting
Other types of furniture that would suit your establishment in any department or occasion throughout the year.
OUR MATERIALS
A combination of round and square bars are used to create the frame. Formed and welded from commercial grade aluminum then powder coated to make it highly corrosion resistant.
These process is done prior to hand weaving process to ensure high construction quality that will make the furniture last even in the roughest weather conditions.
Our full time experienced craftsmen guarantees consistent quality in the workmanship which starts with the intricate and laborious process of hand weaving the designs onto the formed framework.
What makes Hallsol furniture different?
The frames of all or furniture are made from 1.6mm gauge aluminum which are then powder coated to prevent rust.
Our poly weave material is a blend of HDPE & LLDPE for added strength & flexibility. Added to this blend is an impact modifier to add to the strength and to the weave to prevent sagging.
A carbon based UV inhibitor is added to prevent fading of the color by the sun which is solid throughout the weave & not just as a top color coating.
Why do our customers keep coming back?
Aside from the quality, our continuous and evolved design of Hallsol furniture's, our demanding customers coming back because of customer satisfaction.
Hallsol Furniture Inc. established of array of clients that have amassed a solid list of former and recurring customers such as:
Balisin Island ( Alphaland Corporation
Sofitel Hotel and Resort Manila
Ayala Land Inc.
Solea Mactan Resort
Lantaw Floating Native Restaurant
Jpark Island Resort and Waterpark
Isla Mactan Hotel and Casino
Diamond Water Sports Boracay
Megaworld Corporation
Luana Hotel Corporation
World Ai Palawan
Vodacrasna Beach Cebu
Kandaya Hotel and Resort Daan Bantayan Cebu
Alona Beach Resort Panglao Bohol
Linaw Beach Resort Panglao Bohol
Bamboo Bay Condo Hotel Cebu
Ocean Breeze Resort Toledo Cebu
MGB Dive Shop
Mactan Cebu
Vasacraft Company Incorporated
Crown Regency Hotel Cebu
Crown Regency Boracay
CLS Properties
Pacific Blue Furniture (Perth and Gold Coast Australia)
Robertson Furniture and Design (Australia)
Udele Interior Design (British Virgin Island)
Club Resort No. 1 (Australia)
and many more both local and international